10th Street Boat Launch-Everett
10th Street Boat Launch-Everett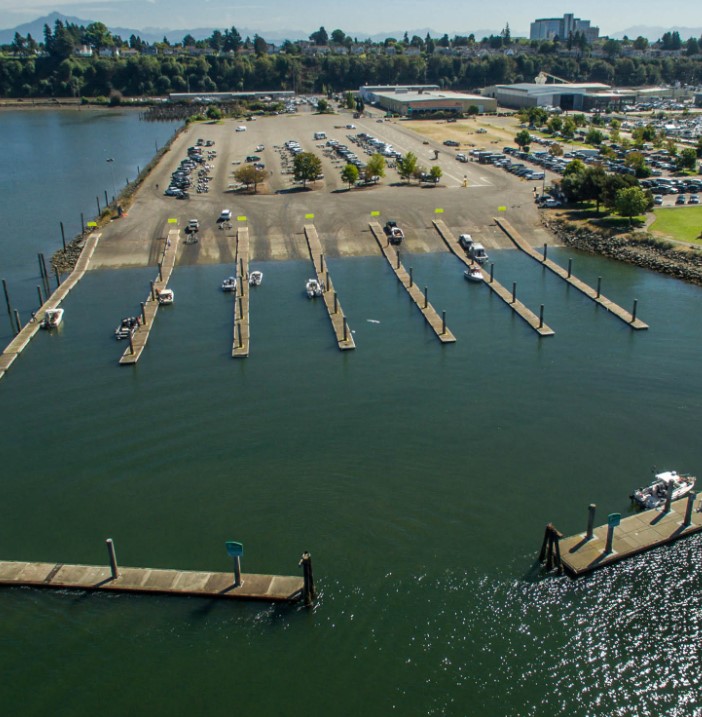 Description:  The 10th Street Boat Launch in Everett is the largest boat launch in the state of Washington, hosting over 25,000 annual launches. There are 13 lanes with long running docks making for quick and easy access to the Puget Sound. This launch accommodates a variety of launching needs from small to mid-size powerboats to kayaks. The boat launch is open 24 hours per day. Check out this web cam to see how busy the ramp is. You can also find more information here.
Please keep in mind that this launch has been dealing with a sandbar that has formed between the boat launch basin and the Snohomish River federal navigation channel. Boaters are urges to launch with care and consider depths by checking tides at anticipated departure and return times.
Launch Fee: The daily launch fee at the 10th Street Boat Launch (which includes the first 24 hours of parking for your vehicle and trailer), is $15. Parking after the first 24 hours is $8/day for your vehicle and trailer. Launch and parking fees can be paid with debit or credit card at the on-site kiosk.
Parking: There are over 350 parking spaces